Branded, Customizable, Commercial Grade
Nimlok North kiosks offer a turnkey solution for providing hand sanitizer stations for your customers, clients, employees and guests as part of your COVID-19 workplace safety plan. These freestanding units include high quality graphics featuring your company's branding can be customized to meet to your space requirements. The kiosks are ideal for restaurants, dental offices, clinics, retail stores, malls, grocery stores, office buildings, and more.
The Nimlok North sanitizer dispenser kiosks are easily cleaned and maintained.  Units are highly stable and feature commercial dispensers that use standard gel hand sanitizer (not included) available at your local business supply store. Optional floor graphics are also available to mark kiosk locations and safe 6-foot waiting and operating distances.
Standard size: 36″W x 72″H
Customizable to: 24″-48″W x 60″-96″H
Make customer and employee safety a priority. Make hand sanitizer kiosks from Nimlok North part of your business's coronavirus safety plan!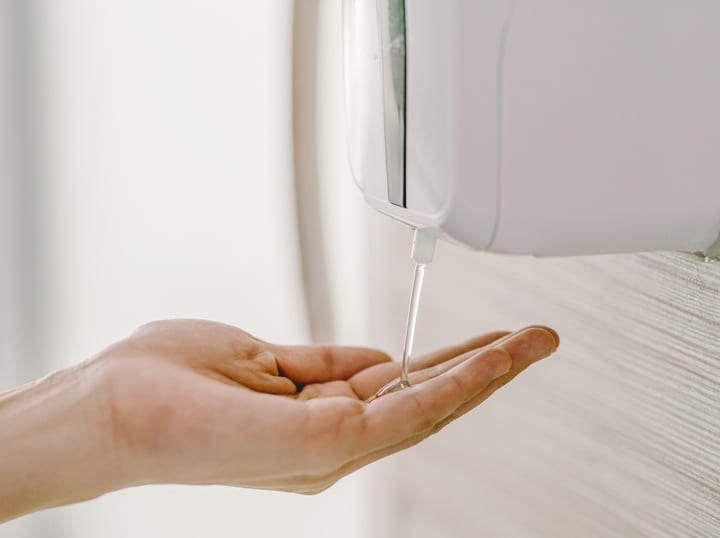 If you're ready to move forward…
If you're thinking the hand sanitizer kiosk will work for your business, call Nimlok North at 651.647.0598 or connect online. Let's talk.