Client Needs
Winfield provides pest-control, plant nutrition, turf and agriculture services and products to markets in the United States, Canada and Mexico. For the annual Farm Progress show, Winfield wanted to use games to engage and educate attendees to create awareness of their products and brand.
Winfield partnered with Nimlok North to create a lush green branded environment that reflected Winfield's brand image.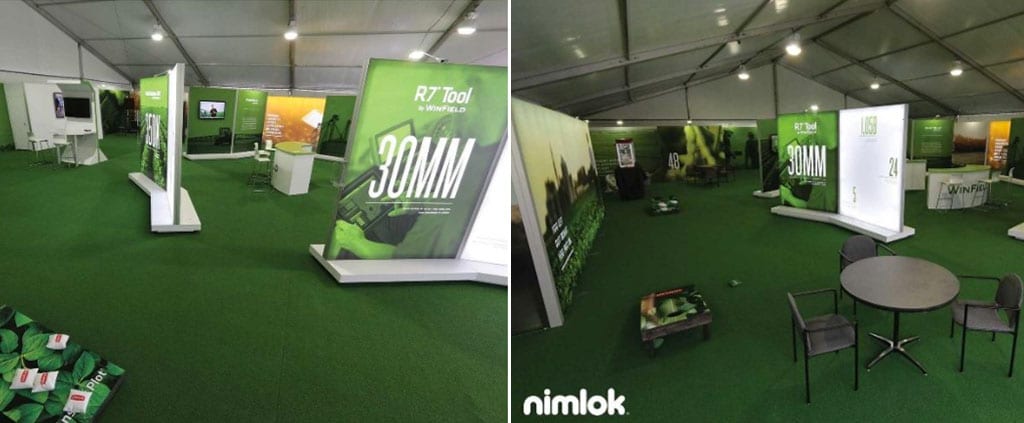 Nimlok North's Solution
The exhibit featured product education kiosks and interspersed "backyard games" such as a putting green and Cornhole. Both perfectly represented Winfield's expertise in agriculture and turf-related products.
Staying true to their brand, Winfield engaged visitors in a relaxed manner, making it easier for staff to consult, build relationships and sell products. As a result, Winfield increased the time visitors spent inside its exhibit space when compared to other face-to-face event tactics.