Custom Modular Trade Show Exhibits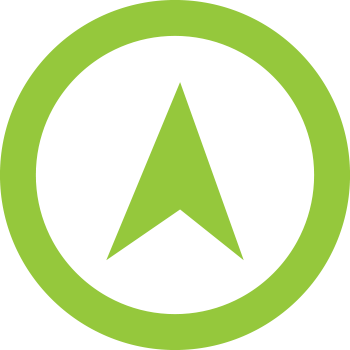 modular makes a difference
Here's the scenario, once a year, you have a signature trade show appearance with a 20-ft by 30-ft exhibit. That's great! But not so fast, two times a year you exhibit at important secondary market shows where you have a smaller exhibit space, maybe 20 x 20 and/or 10 x 20.
What do you do? Buy an entirely separate booth? No, you go modular. You work with Nimlok North to develop and design an exhibit that adapts and can come together to fulfill the needs of various booth sizes, layouts and configurations.
Big impact and consistent branding in each configuration.
Simple design communicates effectively at every level.
For small shows, big shows and everything in-between.

reasons to choose custom modular trade show displays
Custom modular displays range from smaller 10 x 10 inline displays to larger island exhibits. There are many reasons why a custom modular display might be the right choice for your business.
Here are some of the big ones: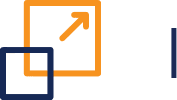 Customized Modular Exhibits are Scalable
Modular trade show displays are scalable for many venues. If you're in a massive convention hall one week and the corner of a hotel ballroom the next, you'll appreciate the flexibility that a custom modular exhibit has.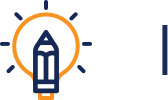 Trade Show Design Possibilities
Custom modular trade show displays are designed to showcase your business in a way that is creative and original. With Nimlok North, there are endless design possibilities.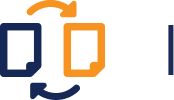 Adaptability For Any Trade Show Environment
Custom modular exhibits are designed to grow and change with your brand. You can easily swap out pieces or make changes as your brand evolves—and as your business grows.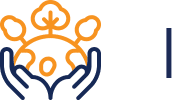 Think Green
Modular trade show exhibits also take a greener approach. They use high quality, recyclable aluminum components, which support longevity and reusability. Nimlok North makes a great effort to lessen the impact on the environment in a number of ways:
Designing custom modular displays that can be reconfigured instead of scrapped
Reduction in waste via comprehensive recycling programs and the use of recyclable materials in every display built
Reduction in use of harmful compounds by investing in eco-alternative production processes
Partnering with eco-conscious vendors and service providers
ISO 14001:2015 certification, recognizing an organization's high-level commitment to environmental protection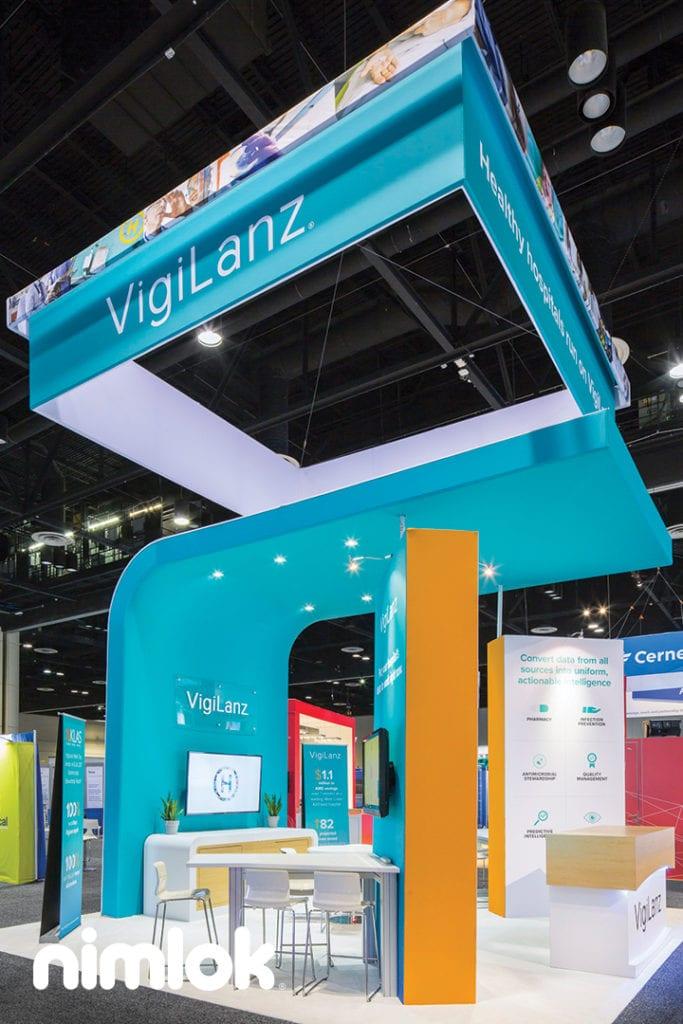 custom trade show exhibits
get noticed, enhance your brand
Nimlok North excels at developing custom modular trade show exhibits that…
Get you noticed
Drive engagement in your booth
Increase your visibility at the show
Enhance your brand
Help you launch new products
And, well, just make your business shine!
if you're thinking about it…
If you're thinking about how a custom modular exhibit might work for your business, the best thing you can do is call Nimlok North at 651.647.0598 or connect online. Let's talk.